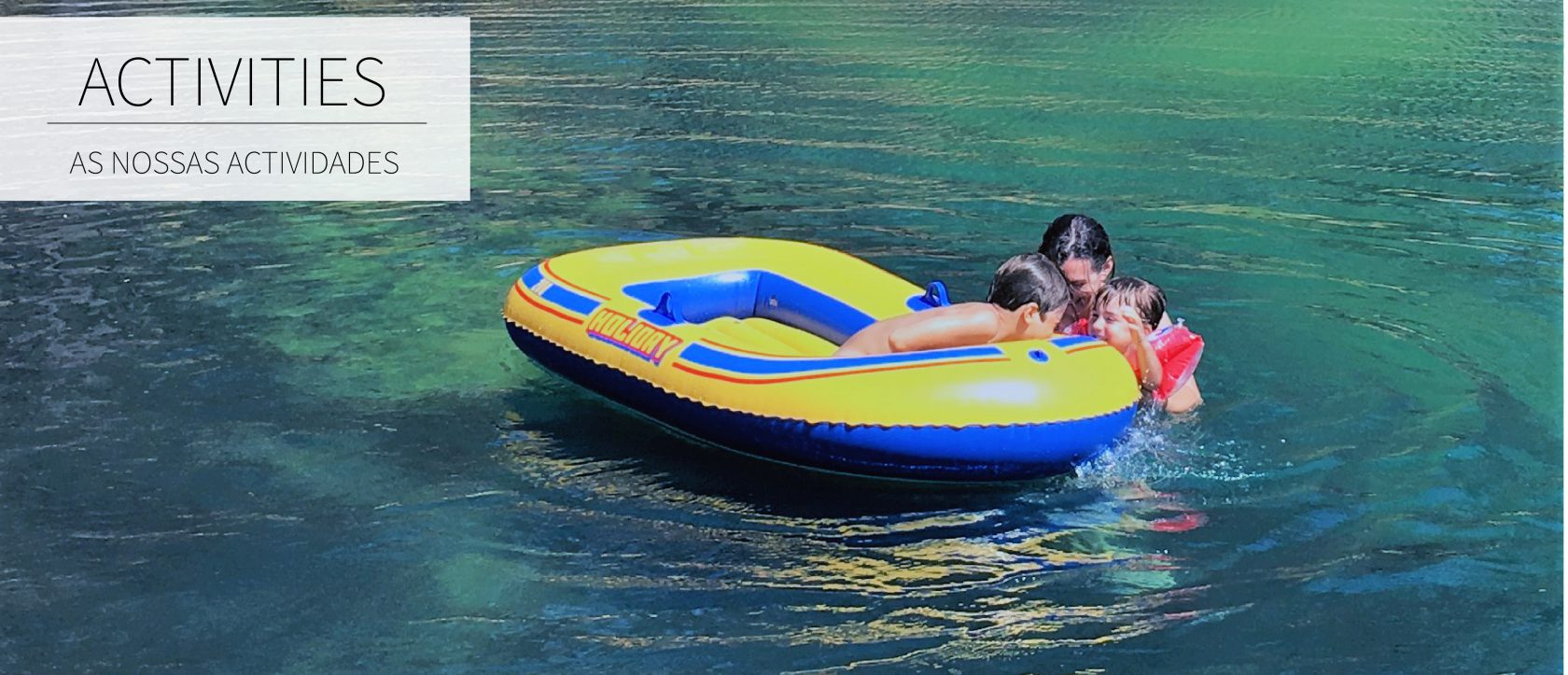 Peace, relaxation, quietness do not need to equate with monotony, boredom, or sedentarism.
As a couple or larger family, at Colina dos Piscos you can lay back and enjoy a drink in our picturesque sites or surf the internet while marvelling at the view, or you can simply swim in our fantastic lake.
If you are not into water sports you can use our complimentary bike service to explore the Country House and connect with the nature, cover our extensive pine tree area, visit the Fig tree pond  and our vineyard.
Centrally located, Colina dos Piscos is close to numerous locations filled with culture and historical monuments. The Convent of Christ, in Tomar, the Dinosaur Footprints Natural Monument, in Ourém, the Shrine of Fatima, the Batalha and Alcobaça Monusteries, the Coin Caves of Santo António or Alvados, are only a few of the many beautiful locations that you can visit from Colina dos Piscos. A bit farther you will find the Nazare beaches, famous for the huge waves, a treat for all surf lovers.