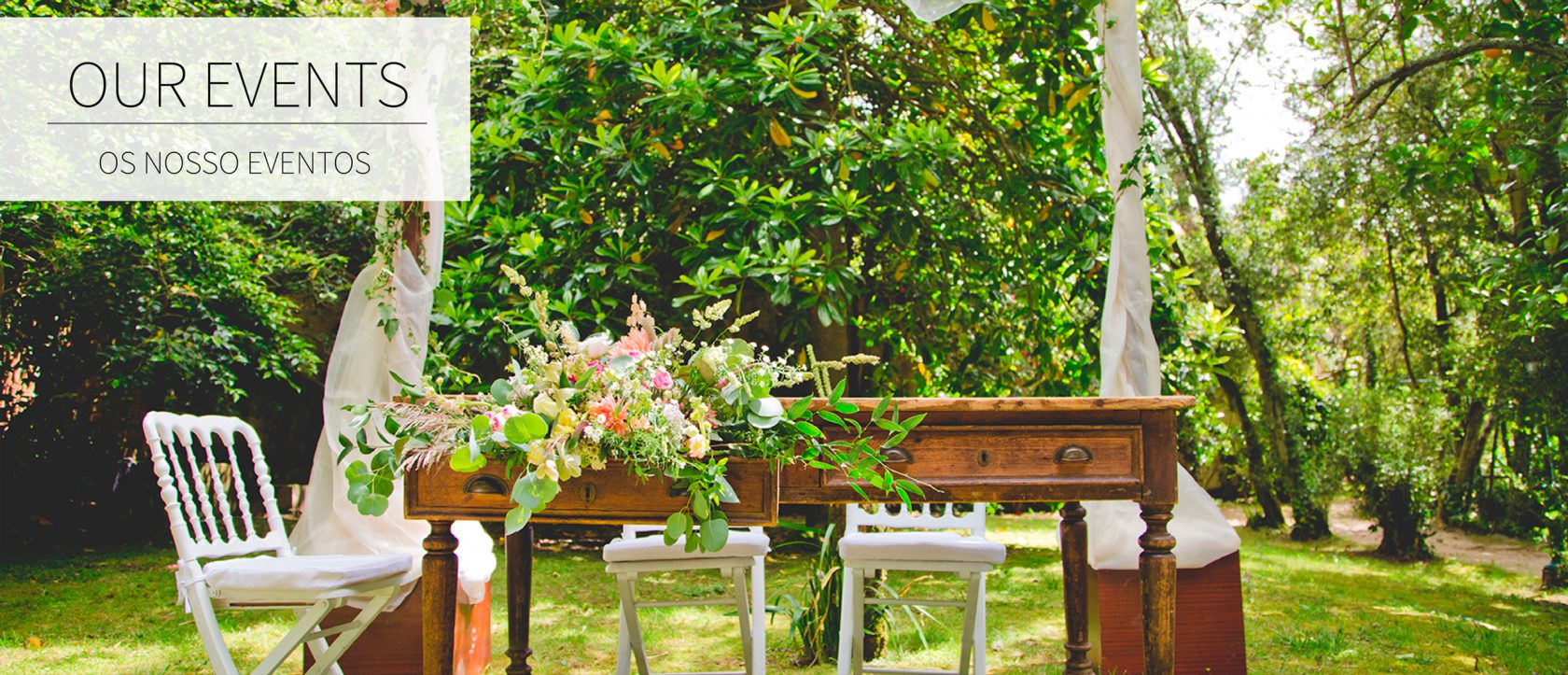 The events at Colina dos Piscos were born from a desire to embrace a new challenge and the continuous requests of our charmed guests. There were guests who considered our Colina perfect for their wedding or wanted to bring their work mates for a teambuilding weekend.
Unique moments need special spaces. Colina dos Piscos presents itself as the ideal solution for a memorable and unique event. A breathtaking landscape, of 360 degree nature involvement and a passion team, always dedicated to making your event unforgettable.
We organize all kinds of events, assuring all the necessary services so that nothing is forgotten and the detail is how you imagined it. We work with experienced teams in organizing and producing events, with private clients and companies, personalizing the services provided according to their expectations and objectives, always with a common purpose: the originality of the event, without worries.
We are holding corporate events, teambuilding's, brand presentations as well as social events, namely weddings, baptisms and birthdays. An idea of ​​a special party, a family reunion or a memorable bachelorette party … a celebration, because life is only worth if celebrated and shared.
The exclusivity of the space as well as the varied offer of places inside the property is a unique asset. Come and discover our gardens, the two big rooms available for events, our old tile factory with its chimney and oven, the barn and its threshing floor, our willow refuge, the pool with a memorable sunset and the beach with a floating deck.
Talk with us and start picturing your family enjoying our lake or your friends tasting cocktails while swimming in our colorful scenery.
We remain at your disposal for any clarification and available to make site visits.
Share your happy moments with Colina dos Piscos and with those who are close to you.