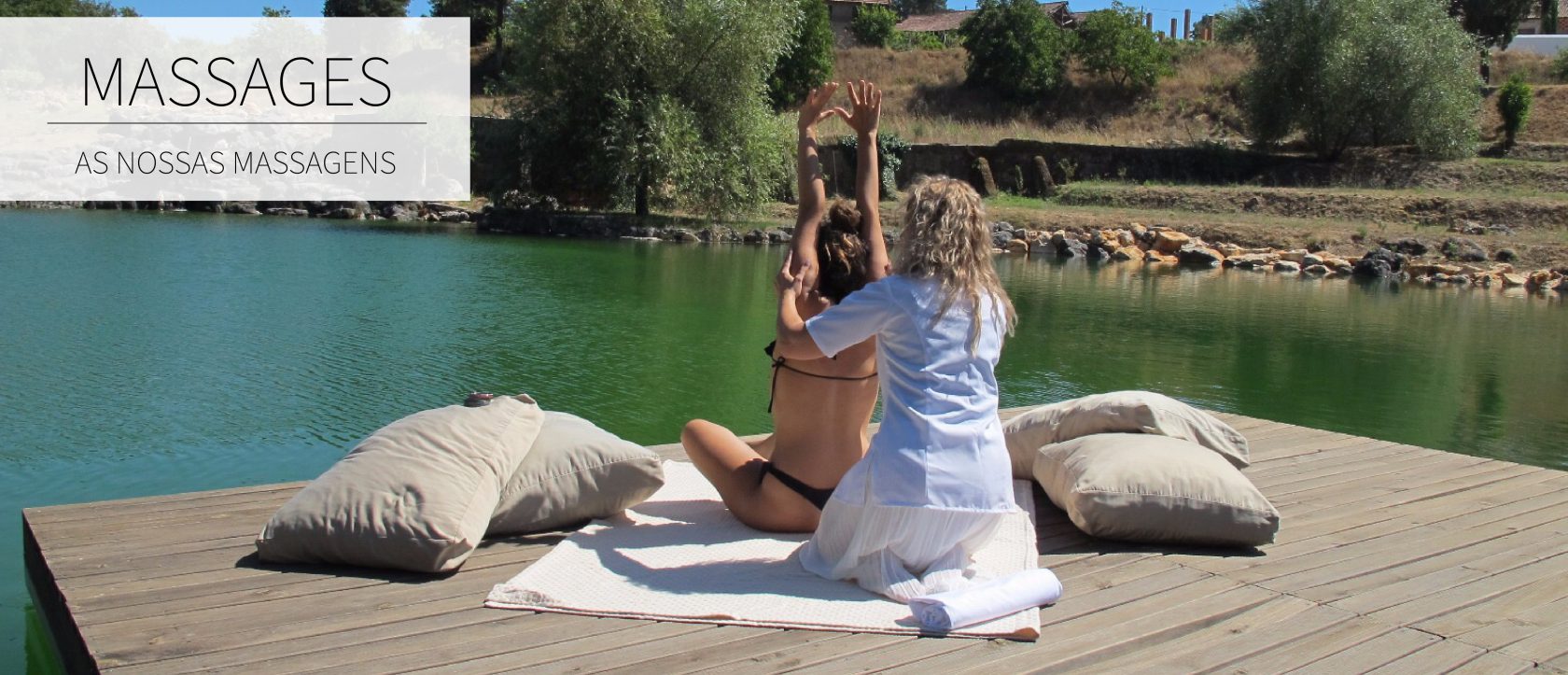 Ever imagined a massage overlooking the lake, surrounded by a curious pine forest?
In addition to the relaxation environment provided by Colina dos Piscos country house, we considered very exciting to reinforce this offer of nature, with a massage service, increasing the well-being of our visitors.
With this believe, from July 20th at Colina dos Piscos we have available a diverse set of massages and treatments.
During the summer, our massages are outdoors, in unique conditions, enjoying the aromas and the pleasant views, of our pine forest, lake or fig trees tank, in a environment of total peace and quiet. 
Restore your energies and feel much more capable of handling the everyday life. We promise you a unique and unforgettable experience!