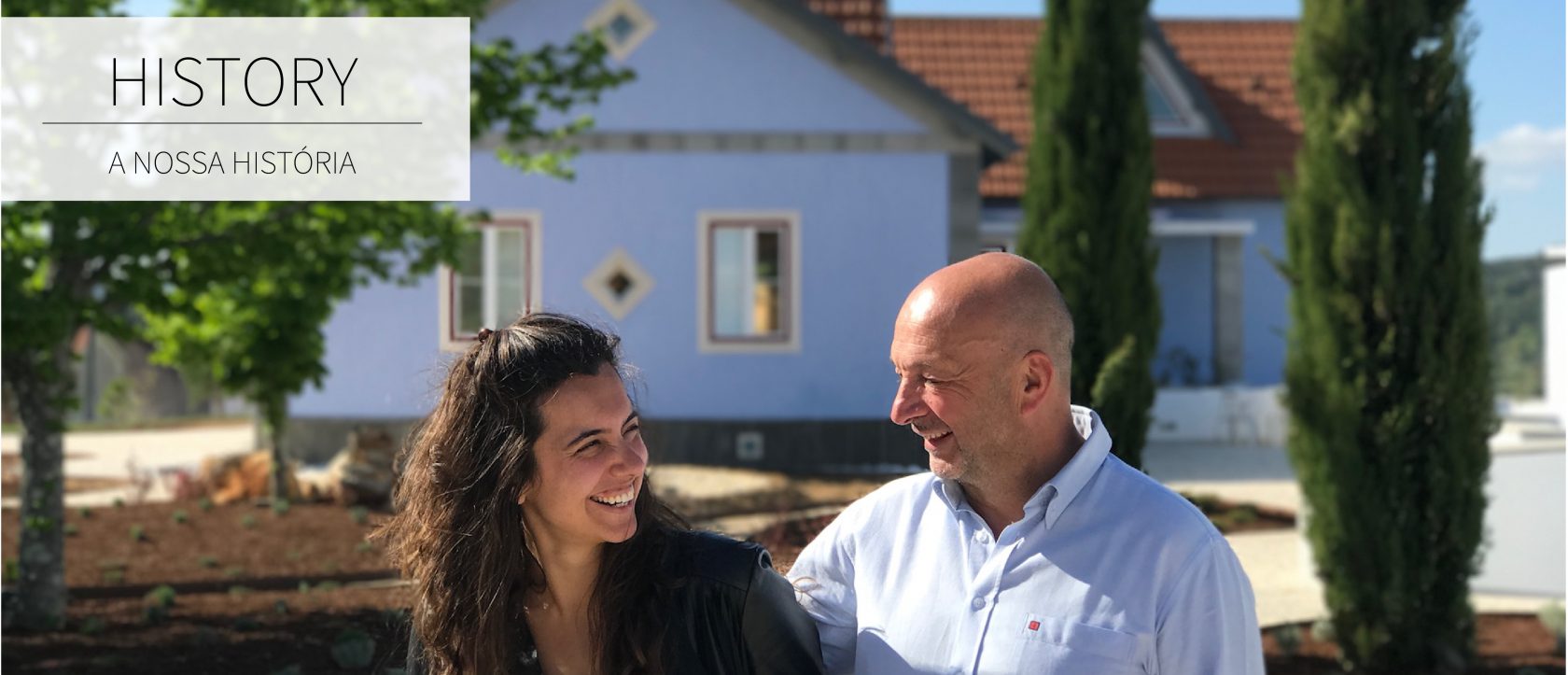 The name Casais de Abadia might not be familiar to you. Less than an hour drive from the Portuguese capital, this is where you find Colina dos Piscos.
Created centuries ago in a drainage basin, it was an integral part of the Clergy's activities in the Middle Ages.
In the 19th century, during Contemporary Age, it took on the aristocratic life of its new owners, who invested in its agricultural and ceramic potential.
Mid-19th century, a nature-loving medical doctor built the house that we now today, inspired in the Romanticism, of which the majestic chimney is the clearest expression.
It was only more recently, that father and daughter, professional architects and passionate artists, dedicated their last living years to renovate Colina dos Piscos. Making the most of the unique location and architectural quality of the building, it became an established tourist accommodation, with several open air activities and taking client satisfaction to a whole new level. All rooms have internet and tv, private bathrooms and a relaxing deck.
At Colina dos Piscos, water gives life to everything. Water flows were rearranged, giving centre stage to the lake and creating a breath-taking landscape that offers fun times to children. All areas were organised to create the perfect balance between the arts studio, the fig trees, the mediation refuge and the romantic forest.